How to make industrial Ethernet cable connectivity while maintaining signal integration, and data transmission speed? Here we compare the capabilities, advantages, and disadvantages of five common solutions
1. Use RJ45 connectors
For residence or office installations, RJ45 connectors are commonly used. These types of Ethernet connectors are used to connect devices to networks such as routers and Ethernet switches, which required standard male and female connectors. It can also use a standard RJ45 male connector at both ends of the connection and then adds a female converter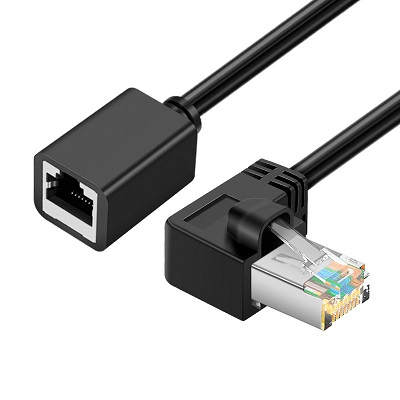 Advantages: common application, easy installation, and low cost.
Disadvantages: non-waterproof, poor anti-vibration effect, not enough for industrial applications.
2. Use Industrial waterproof M12 connectors
For industrial cabling, the M12 connector has become the recognized standard. Applied in many vision systems, I/O modules, and data recorders. this industrial Ethernet connector retains data integrity in wet, dusty, and high-vibration areas. It can be also shielded to keep data transmission safe from electromagnetic interference (EMI).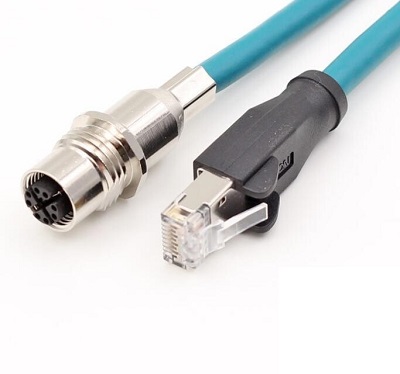 Advantages: Firm, waterproof, secure locking.
Disadvantage: female converters are not compatible.
3. Use Industrial Ethernet patch panel
the free terminated cable needs to be mounted in a junction box or accessory, Because the sealed section of the panel must seal the cable, no gaps are allowed. A common method of connecting data cables is to use a patch panel. Connection methods include screw-on, push-in spring connection, or insulation displacement connection (IDC) termination and RJ45.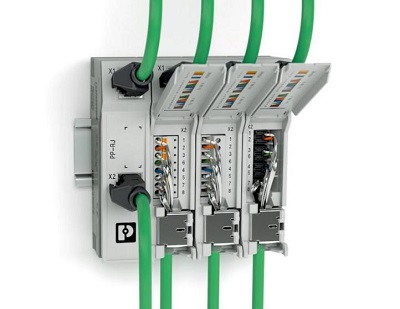 Advantages: modular, DIN rail mounting, various wiring options
Disadvantages: requires additional housing and sealing.
4. Plugging RJ45 connectors into industrial Ethernet switches
Over the past decade, the cost of industrial switches has decreased significantly, making it less costly to connect multiple Ethernet cables and connectors. At the same time they need to support standard features such as data packet priority, often referred to as Ethernet wire knobs. They need to have robust enclosures with a wide temperature rating range and DIN rail mounting options.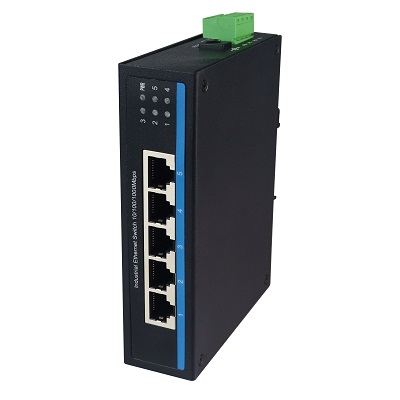 Advantages: Ideal for connecting multiple free-end Ethernet cables, Mechanical port latching to avoid accidental unplugging
Disadvantages: Requires additional housing, accessories, and additional sealing. Not cost-effective when combining only two cables.
5. Using the QUICKON IDC watertight cable connector
IDC connectors make it easier to connect two cables with just one connection without the need for additional parts. IDC technology is perfect for field installations because it does not require wire stripping or any special tools, and can be 80% faster than other connector solutions. In addition, the circular dimension of these connectors is a natural fit for round cables and allows for permanently shielded connections, which ensure reliable data communication.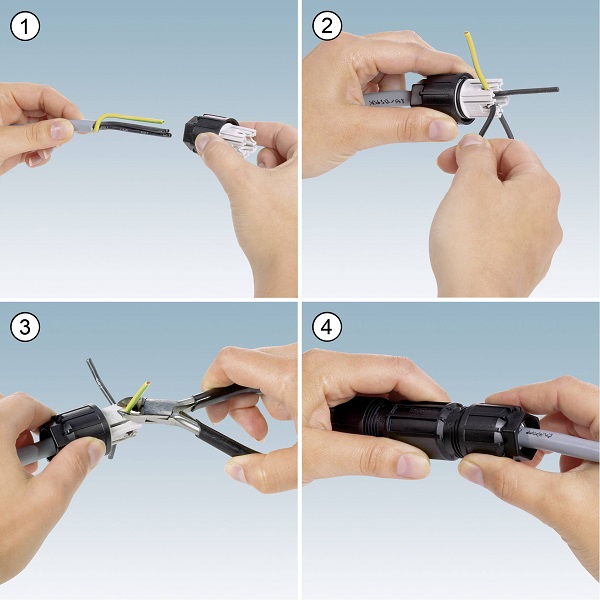 Advantages: fully shielded, reduced assembly time, only three components, easy and fast field wiring
Disadvantage: Not suitable for plug-and-play.
While each of these termination methods can connect two industrial Ethernet cables, IDC connectors provide a simple, practical, single-component solution that saves time and money. This solution has been successfully solved installation challenges in many applications.