PVC, PUR and TPE are the 3 most popular cable jackets, what are the differences between them? How do you choose the most appropriate cable? Each material has different benefits and weaknesses that depend on the application environment. Different cables can provide unique protection from environmental factors, increasing the lifetime of instrumentation, and can eliminate a lot of unexpected machine downtime.
PVC is a polyvinyl chloride material, a very versatile thermoplastic that can be used in a variety of conditions, flexible, resistant to oil, acid, abrasion, sunlight and high temperatures, and also resistant to salt and moisture, in low voltage, PVC has the most cost-effective, it is commonly used in assembly lines, packaging, lighting technology and control cables, but in case of fire, chlorine (a halogen) can be released from PVC cables, which can be dangerous to humans because they react chemically with water.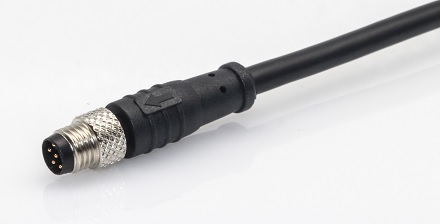 PUR, also called polyurethane, is a halogen-free and self-extinguishing thermoplastic elastomer, PUR jacket, is resistant to tearing and abrasion, has excellent oil resistance, hydrolysis resistance, chemical resistance, can be used in wet environments, is appropriate for indoor and outdoor use, low temperature up to -30 ℃, PUR is an elastomeric rubber between PVC and rubber, so the flexibility is also better than PVC cable. Do not contain any halogens (chlorine, fluorine, bromine, etc.) that may leak in case of fire, and compared with other materials, PUR has the best chemical resistance. It is ideal for machine tools, medical, railroad, cement plants or the automotive industry.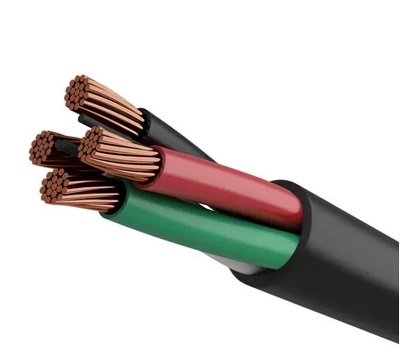 TPE a thermoplastic elastomer material is mainly used in applications where durable flexible cables are required because they can withstand mechanical loads well and are highly resistant to external influences such as chemicals or temperature, TPE cables are the most resistant to abrasion and can tolerate temperatures from -35°C to +100°C. TPE is halogen free, and with the addition of flame retardants, TPE can also be classified as a flame proof material, compliant with UL standards. Available for indoor and outdoor industrial applications, they are typically used in applications with fast movement characteristics, such as conveyor systems and crane systems.
| | | | |
| --- | --- | --- | --- |
| Resistant To: | PVC | TPE | PUR |
| Abrasion | Fair-Good | Excellent | Excellent |
| Acid | Good-Excellent | Excellent | Excellent |
| Alcohol | Good-Excellent | Excellent | Excellent |
| Alkali | Good-Excellent | Excellent | Excellent |
| Benzol | Poor-Fair | Excellent | Excellent |
| Degreaser Solvents | Poor-Fair | Excellent | Excellent |
| Electrical Properties | Fair-Good | Excellent | Excellent |
| Flame | Excellent | Outstanding | Excellent |
| Gasoline | Poor | Excellent | Excellent |
| Heat | Good-Excellent | Outstanding | Excellent |
| Low Temperature Flexibility | Poor-Good | Outstanding | Excellent |
| Nuclear Radiation | Fair | Poor | Excellent |
| Oil | Fair | Outstanding | Outstanding |
| Oxidation | Excellent | Outstanding | Excellent |
| Ozone | Excellent | Excellent | Excellent |
| Water | Good-Excellent | Excellent | Good-Excellent |
| Weather, Sun | Good-Excellent | Outstanding | Excellent |
| Weld Slag | Fair | Excellent | Excellent |