We can analyze from the connector structure and assembly method to get how M5, M8, M12 connector & cable become waterproof. M5,M8, M12 connectors should be waterproof, the first solution is to modify the connector structure. There is an internal silicone ring (also called O-ring) in the connector end, when male and female connectors are plugged, squeeze the silicone ring to ensure that the connector plugging place can achieve the waterproof. Protection level can reach up to IP67.
There're panel mount type (receptacle) connector and cable type connectors (cable plug), both of them use same way to achieve waterproof, that's protection caps (also called dust caps). The o-ring are placed inside of dust caps, and when connector and caps are plugged, still squeeze the o-ring to be waterproof.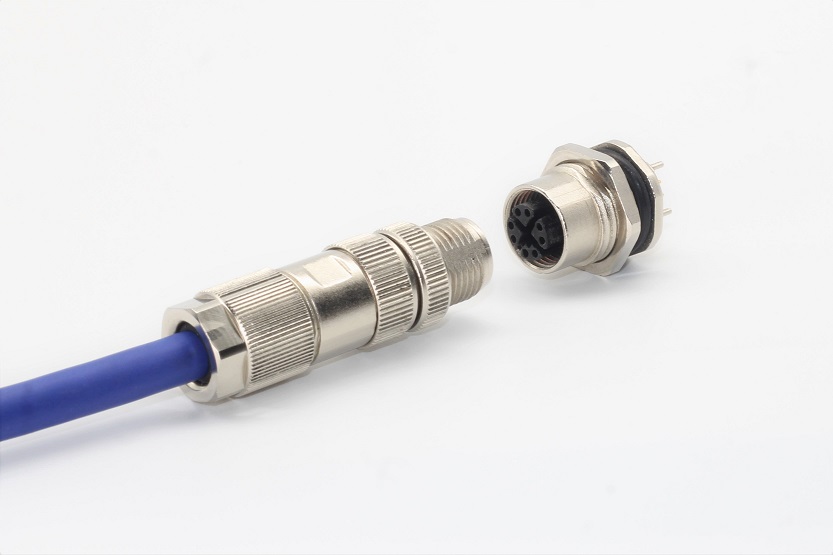 Then how to make the M5, M8, M12 cables to be waterproof?
M5 M8 M12 cables become waterproof, the connectors should be molded with cable, high-temperature injection molding to make the connector and cable combined together. The M8 and M12 field assembly type connectors, there's a cable gland at the tail, by squeeze the cable gland with cable to make it waterproof.
Moulded type connector cables can reach protection level IP67, if required IP68 waterproof level, need use different cable and molding material, rubber and cable completely integrated to reach IP68.