Customized wiring harness, based on each customer as a separate segment of the market, according to the specific needs to customize products, is proposed in the case of simple mass production cannot meet the diverse and individualized needs of consumers.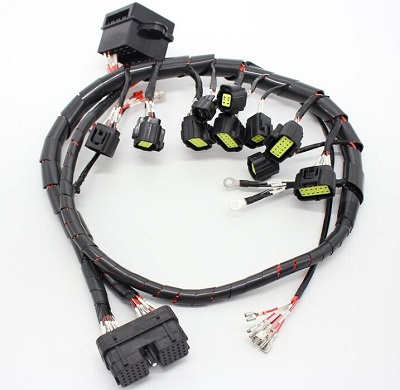 Flexcontac is able to customize wire harnesses and cable assemblies according to different dimensions, colors and labels, and various functions. The following are the main advantages of custom wiring harness assembly.
Save time
Products that can save production time are to save resources, universal wiring harnesses may need to be modified a second time before they can be used, while custom wiring harnesses are more conducive to installation and save the secondary development costs for technicians.
Improve product quality
Simplify the installation process for all wire harnesses. This can be accomplished by using custom bundles, labels, and easy-to-install connectors to get the wires in the right place. Therefore, you will ensure the best quality and reliability for every product.
High quality materials
The main difference between store-bought cable and professional manufacturers is the quality of the cabling materials used. Custom wiring harness providers ensure that only premium materials are used to manufacture cables, so you will get the highest level of signal and power transmission
Provide a wide range of applications
Custom wire harness assemblies provide not only space-saving but can be adapted to applications in a variety of environments, providing more versatility for today's limitless applications and industries.
Additional Services
custom cable manufacturers can provide additional services to improve the quality, from insulation material to the sheathing, focus on the customer's harness component usage in order to save the customer's workload and money in the installation, Maximize customer benefits